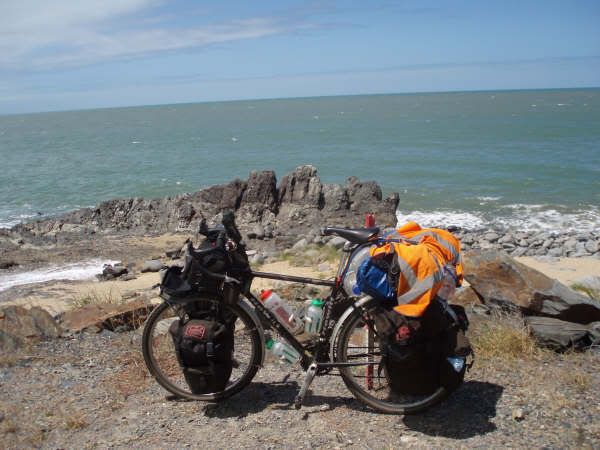 Hey peeps,
btw I haven't mentioned donations and the like since I've started but if any of you know of anyone who's enjoying the emails or even anyone who's interested in donating but just hasn't got round to it, I'd appreciate it if you'd give them a gentle nudge. If anyone is doubting the difficulty of what I'm doing, send them a map of Central Australia and a weather report of the temperatures out there. Plus it's Christmas time. Cheers guys.
www.justgiving.com/CraigFoster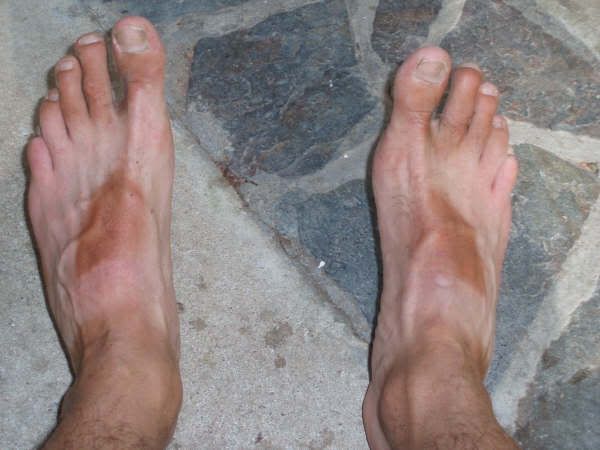 The bus journey across from TC was pretty eventful as far as these things go. I sat in a seat second from the back and there was a bloke on one side and a girl on the other. They started talking and after sharing a couple of rum and cokes decided that having sex on the back seat would be a good idea. I haven't got a problem with people indulging their exhibitionist tendencies but buses just aren't designed for this type of thing due to space constraints and with the two of them being 20st a piece it just made matters worse. I'm not fattist are anything but I really needed to get some sleep so moved a few seats forward. What was even stranger was that they completely ignored each other after that.
I got to Townsville pretty much wiped out. Coaches are never easy to sleep on so I headed for the nearest backpacker hostel and crashed for the night. In the morning I set off for the 500km ride north to Cape Tribulation. First off I had a bit of a tailwind which was a joy after the constant headwind I'd battled with in the Outback. You may detect a slight obsession developing with the wind. I'm at the point now where I'll be sitting with people having an in depth conversation and if I detect the wind has changed direction I jump up and stand in the middle of the road, holding a wet finger up to check if it's changed. It really makes such a difference to your life. Tailwind comes and I'm dancing on the pedals making beautiful plans for the future.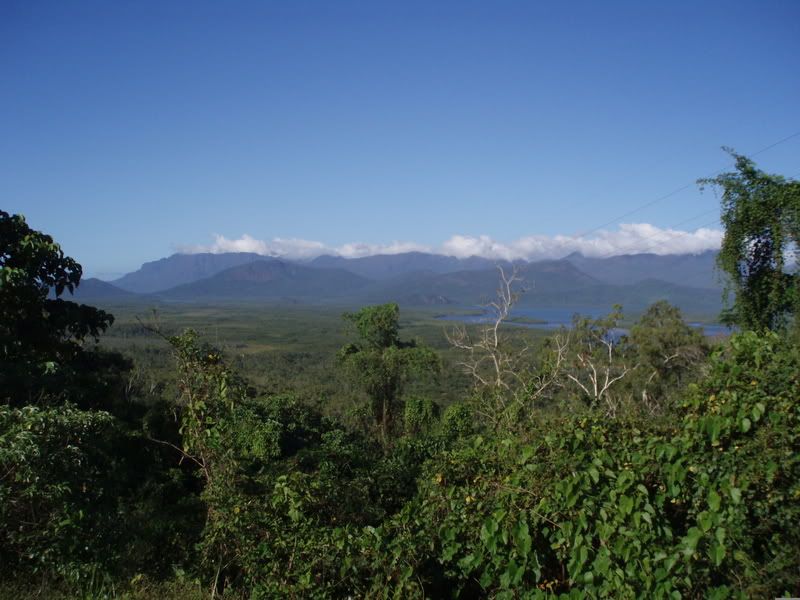 Even with the tailwind I didn't make much progress the first day. I think I was still exhausted after my 3 day, 320 mile race to TC. 20 miles out of Townsville I was stopped by the police for not wearing my cycling helmet. Seems bizarre that in the state of Queensland, ex-home of Steve Irwin and general shenanigans involving shoving your thumb up the bottom's of wild man-eating beasts, they won't let you pedal a bicycle at 12 miles an hour without a piece of plastic on your head. I was going to get into an in depth discussion with the police about the relative merits of helmet usage but he just wound the window down and told me to put it on or he'd fine me so I did as I was told.
I found a free campsite in a small town called Rollingstone about 40 miles north of Townsville and made camp for the night. I'm back in the tropics now and north of Townsville is wet tropics so putting a tarpaulin down and kipping for the night isn't as much of an option as the chances of rain are much higher than in the Outback. The problem is that my tent just isn't designed for the tropics so it's usually just a night spent in a sauna.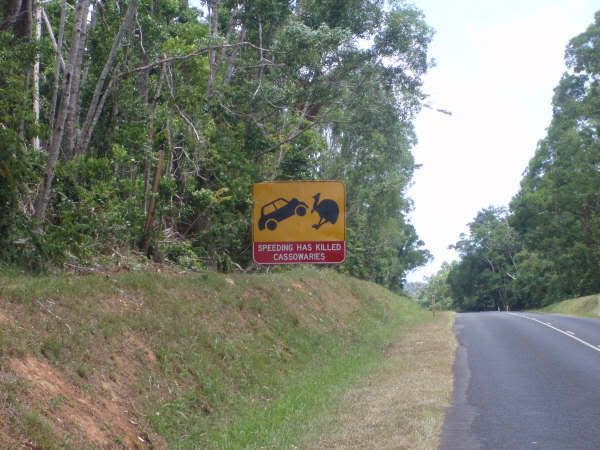 The two nights after that I found some rest areas to sleep in with undercover protection meaning I didn't need the tent. Only problem then is the mosquitoes. I usually just use my mosquito net as a kind of blanket but one night they were so numerous and determined that I had use my ear plugs because of the insistent racket they were making as they tried to get at me through the net. To be fair the rest area was just north of Mosquito Creek and I've noticed Aussies are pretty literal with their naming of creeks. I was cycling the other day and looked around me and thought man, that's some long wavy green grass and then a few seconds later came across Long Wavy Green Grass Creek. I had to laugh when I came across Crocodile Creek and then they'd still bothered to put up a crocodile warning sign.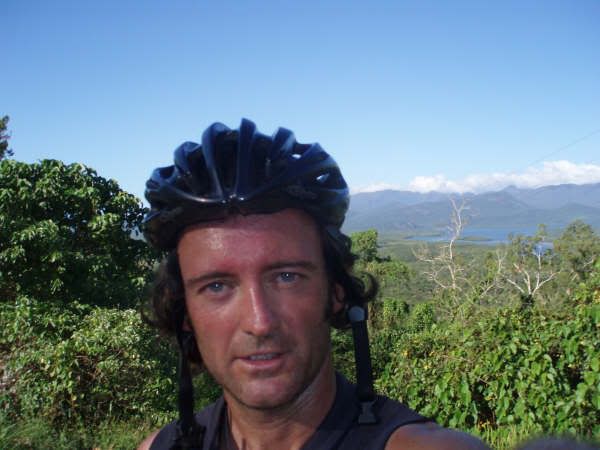 I was sitting at a servo just south of Cairns when a load of Aussie lads pulled up in a van and asked me where I'd cycled from. I explained the whole trip to them and they were impressed enough to invite me to a barbie and offered me a place to stay for the night. If I don't make my target of 5000 miles in Oz, it's the hospitality of the Aussies that's to blame. They really are just fantastically hospitable people. I cycled over to their place and after a much appreciated meal they asked me when was the last time I'd been out drinking. I had to wrack my brains a bit and when I said I hadn't been out on the lash since Thailand, a night out was organised.
It was Saturday night so we headed for Cairns. While we were queuing for a bar I realised I didn't have any money so headed for the cash machine. Unfortunately the cash machine wouldn't give me any cash from my account so I had to embarrassingly tell the lads that there was a problem and I'd get a taxi back to the house. They wouldn't hear of it and just kept on saying how paying for a night out was the least they could do after what I was doing for charity. Just another example of great Aussie hospitality. By midnight two of the lads were hammered and had to go home and that left three of us, me Jay and Snipes. We headed for a club.
We got to the club and I couldn't figure out if it was a club or the venue for the North Queensland gurning championship. Maybe the lads were using it as a pick up line but every women we came across they'd tell them what about how I was cycling round the world for charity. I'd be standing there and they'd drag the women's finalist of the gurning competition over and tell her she just had to talk to me because of what I was doing. As a rule of thumb people on drugs just don't really care about this type of thing. The sequence was that they'd drag a girl over, she'd looked bored and I'd look embarrassed. They dragged one bored girl over and she drawled at me that my mates had said I was doing something or another round the world for something or another. I'd gotten tired of explaining the story to bored people so for a laugh I told her I was doing a 16,000 mile line of coke around the round and it was the first spark of interest I'd seen the whole night. I felt bad though and told her I was just joking and you could just see the interest disappear as she wandered off to find that elusive man who really was doing a 16,000 mile line of coke round the world.
We left the club at about 6 in the morning. The lads were of the mold were going home while there was still a phone box open somewhere was sacrilege. I'd been up for 25 hours at this point and cycled 90 miles in between. Man I felt my age. We were sitting in the taxi on the way home when Jay turned to Snipes and said "dude, didn't you feel old in there?". They were both 25. It appears that for all the things I've experienced on my travels my lack of interest in clubbing has survived completely intact.
In the morning everyone just sat around recovering from the night before. We got a rubbish DVD and some takeaway and it made me a little homesick for those Sunday evenings we used to spend at 369, hung over watching some garbage Pete or Alex had chosen. On the Monday I said my byes to the lads and headed off north to Cairns. These blokes had just met me in a petrol station and then pretty much paid for my entire weekend without even questioning it. It just amazes me the constant warmth and generosity you get from Aussie people and how easy it comes to them. When I headed for the East Coast I was worried that I wouldn't experience the same kindness I'd come across in the Outback but my fears turned out to be completely unfounded.
I made it to a place just north of Port Douglas called Newell Beach and it looked like it was going to rain so I decided to pay for a campsite. I found a nice little place for $5. I was making camp when I met Peter and his family. In true Aussie fashion they wandered over, introduced themselves and invited me for dinner. Peter worked as a nurse in the Aboriginal communities around Cape York which is basically as far north as you can get in Queensland. The tarmac road ends at Cape Tribulation and then you get another 1000kms of dirt road that takes you north until you can't go any further. It was good to talk to Peter because I'd struggled to get any positive views on Aboriginals when I was in the Outback. In a way Peter was just repeating what Melissa had told me in Tennant Creek but, as a nurse working in the community, he was able to give me a better understanding of how the loss of culture and land had effecting people due to the sheer alien nature of Western culture.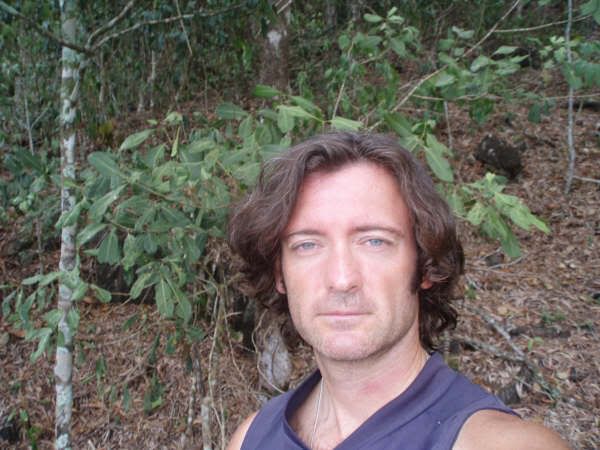 After a breakfast supplied by Peter I set off for the last part of my journey north to Cape Tribulation. I was in true tropical rainforest country now. The contrast to my time in the Outback was just immense. I had massive rain forest covered hills to my left and the ocean just to my right. It really is a beautiful part of the world. The road hugs the ocean for most of the journey and you're cycling along just looking out over the Great Barrier Reef. I'd been told that the road was fantastic but as usual it was from a car driver and they'd neglected to mention that it involved some serious hill climbing. I don't mind hills and prefer them to headwinds but climbing through rain forest just reduces you to a puddle of sweat in a matter of seconds. The climb was worth it through as there's some fantastic lookouts at the top of the hills with panoramic views of the landscape and the reef.
I rolled down the other side of the hill enjoying the cooling breeze and stopped at the bottom when I noticed a bar. I was just sitting there when an Aussie wandered over, asked me what I was up to and if I fancied going down the beach for a beer. I left the bike at the bar, climbed into his ute and we headed to his place to get some beers and to say hi to his wife. Being an Aussie she was completely nonplused by her husband turning up with a random round the world cyclist. We headed down to Cow Bay, an idyllic stretch of beach completely unspoilt with no one in sight. After our beers we headed back to the bar and I headed off again. That's the other thing is that things like this are just the norm. It's no big deal, no swapping of email addresses, just two blokes having a chat, a few beers and then going their separate ways.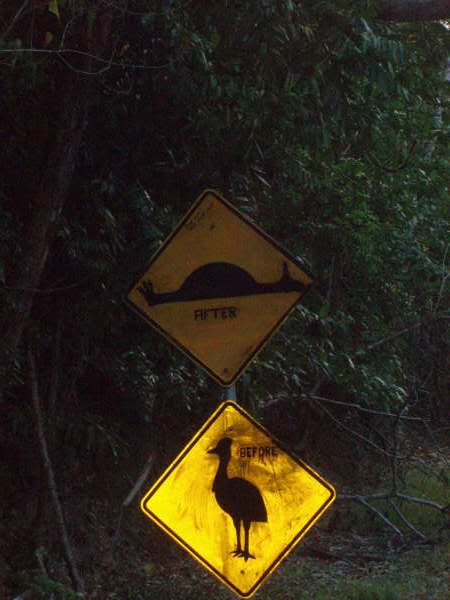 I arrived at Cape Tribulation and made for the campsite there. The campsite owners were sitting around having a few beers and asked me where I'd ridden from and why and after I told them they let me stay in the campsite for free and gave me some beers. To be honest heading for Cape Tribulation was similar to heading for Ayer's Rock. Yeah I did the jungle walks but really I went there for the people I'd meet along the way. Traveling by bike really is about the journey. The end point just isn't as important as it is for people traveling by bus or car.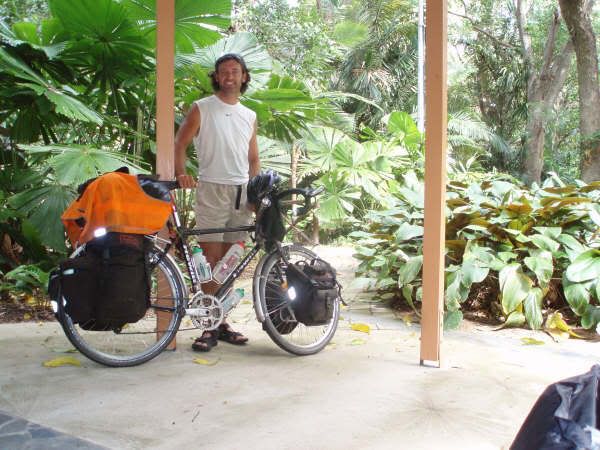 It was time to head south again. I'd arranged to meet some old friends from South Africa who I haven't seen in about 7 years and who now live in Mackay. This would be the first time since the start of my journey I'd be getting to see someone who I'd already met before and I was looking forward to it. It's a 900km ride to Mackay from Cape Tribulation and as 500kms of it would be retracing my steps I did my usual and did some big miles.
Strange enough I was in a servo just south of Cairns when I got talking to a girl who'd met Klaus the camel guy just a few days earlier in the Outback. She'd mentioned she was going to the East Coast and he'd mentioned she may come across me. Pretty amazing coincidence considering I'd seen him about 5000kms and 25 days ago. That whole big country, small world thing cropping up again.
Just south of Ayr my back tire finally gave up the ghost. It did it in spectacular style and just disintegrated. It'd gotten me close to half way through my journey so it's done well all things considered. I quick tire change and I was back on the road again. I'll pick up a new tire in Brisbane as I still have some pretty big gaps ahead of me and while there shouldn't be any problems, it's best to be prepared.
I arrived in Mackay two days ago after putting in some big miles. I still want to get down to Adelaide before my visa runs out on Jan 13th so any rest days need to be earned. I'll probably set off again tomorrow morning after spending a great few days with Linda and her family. I've known Linda since I was a kid so we've just sat around reminiscing. People usually think I need to be entertained when I'm on my days off but we know each other well enough that she understands I just want to sit and do nothing. We even went bowling yesterday although she did kick my arse all over the place but such is life.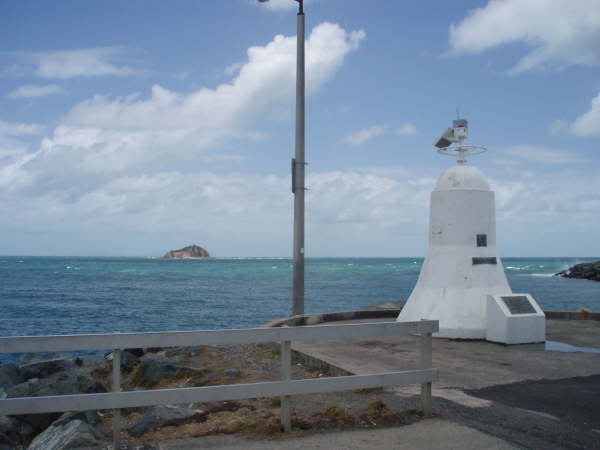 Anyways I'm off to bed. I'll try and post some new pictures tomorrow but if you follow the link I gave last time you'll see some new pictures under the Australian section. I've split it up by state for ease of use.
Lots of love as always,
Craig.
XXX