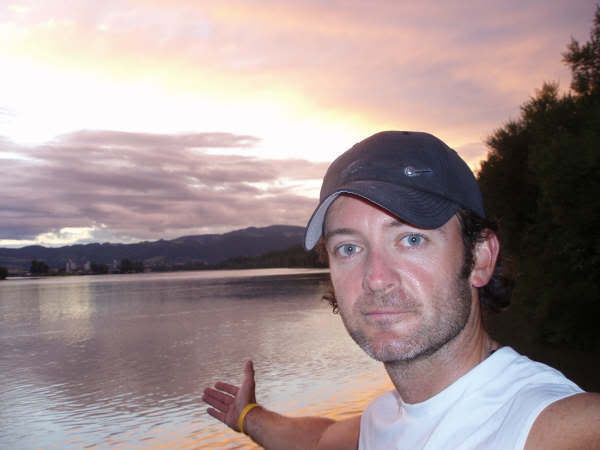 Yo dudes and dudettes,
Greetings from Bratislava capital of Slovakia!!!
Thought I'd send another email as I guess the northern European leg of my journey is over as I now enter Southern Europe specifically the Balkans.
As irony would have it, since my last email I've done nothing but meet people. I guess it was to be expected as the Danube Cycle route is a cycling mecca and so the opportunities increase exponentially. The cycle route itself is fantastic. Over a thousand miles of flat, mostly tarmac extending from south-west Germany to Budapest. The German section appears to be a favourite holiday route for families and it's not unusual to see entire families including grandparents and kids. As an introduction to touring it's ideal with beautiful cities and historic sites all along the route as well as plenty of camp sites and rooms for rent.
In Passau I met a dutch guy and we spent the night drinking and talking cycling. Interesting bloke who broke up with the love of his life four years ago and decided he wanted some time out and has been cycling round Europe since. Seems a common theme that massive cycling tours start with something sad.
On the way out of Passau I hooked up with a French bloke called Ben and we've been cycling together since. It's been good to have the company and it's also helped on the cycling front as we share the lead and managed 105 miles on our first day together. The contrast between the two of us is interesting. He's basically has a tent, a duvet and a few days clothing. I almost feel embarrassed when I pull out my state of the art camping equipment. I cooked him his first hot meal in two weeks as he basically survives on bread, cheese and tomatoes. He's also a lot more forward then me and is happy to ask people if we can camp in their garden over night. Being typically French he has no real idea where he's going. I think today we're going to go our separate ways as he heads back home via Zagreb and I head down to Budapest.
Last night we met two Austrian women. We'd stopped off in a small town to ask for water at a house. We were going to ask if we could pitch in the garden but it was a B&B and it felt a bit cheeky. As we were leaving town we saw two women, one whose bicycle had a puncture. Being the man carrying the entire world I offered to fix the puncture as they were on a short tour so weren't carrying any equipment. They were also looking for a room and I pointed them in the direction of the B&B we'd been given water. I then had the bright idea of getting them to ask the owner if we could pitch in the garden as we all know men are a sucker for a pretty female. Obviously the guy agreed and so we had a prime bit of camping for the night. Afterwards we joined the girls for dinner (after they suggested we shower) and they insisted on paying for the meal. As usual, the bar had the standard local drunk who insisted on singing Bob Dylan songs to us and inviting us to a party which we had to decline as I suspect the party consisted of just him. I told him I was trying to break the world record for solo cycling round the world so had to be up early. It just goes to show what a single act of kindness can achieve good company, good food and a cracking night.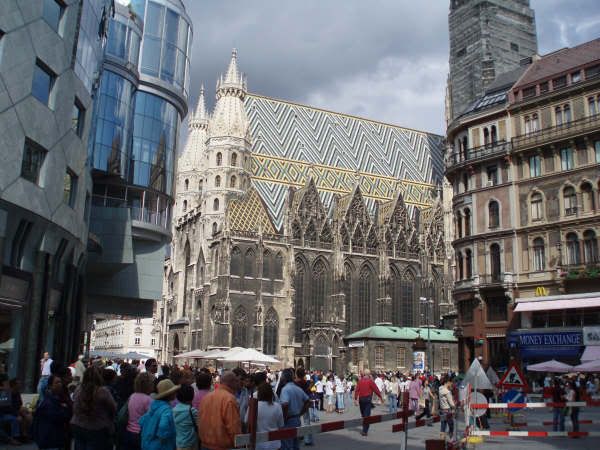 Yesterday we also did a quick tourist tour of Vienna. Another beautiful city but like Hamburg a bit too city. I prefer Bratislava as, apart from being cheaper, it seems a lot more personal. I'll probably head out from Bratislava this afternoon down to Budapest. Being on my own again will be difficult to get used to as it has been enjoyable having someone to ride with. I guess the Danube trail has been a break for me from the usual hardship of hills and sleeping in the forest. After Budapest it's down to Athens which I'll approach from the north-east and then fly to India. The weather also seems to have improved as I've headed south which was my intention from the start. Chasing the sun.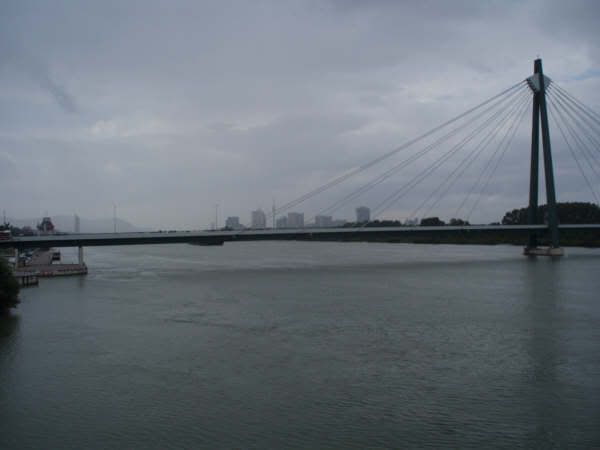 I may have a few days off in Greece. Maybe lie on the beach and read while I wait for my flight to India. We'll see as always. One thing that this is teaching me is that anything can happen so plans need to be pretty loose. The miles keep clocking up and I've done just under 2000 miles.
I'm off to see the sights of Bratislava with Ben the Frenchman now before we say our farewells.
Catch you all later and as always lots of love.
Craig.
XXX